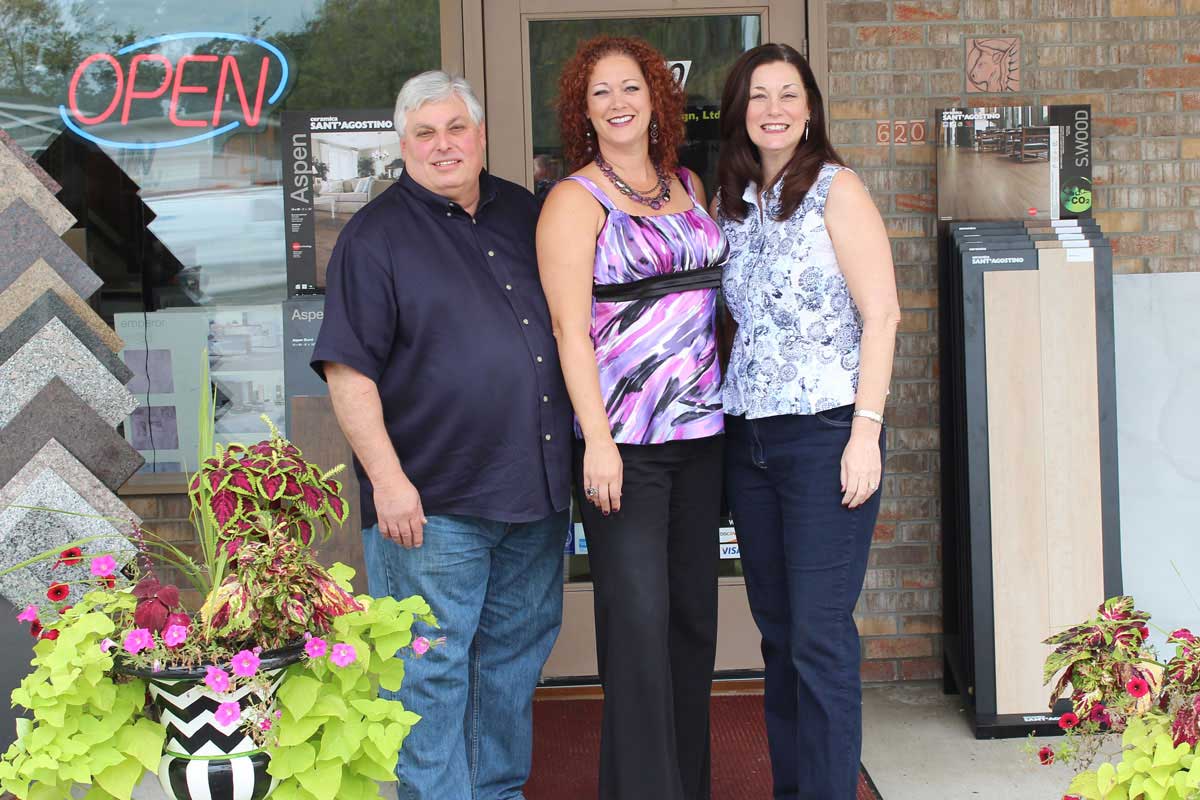 Who We Are
Custom Tile & Design Ltd. is a local solution for your tiling needs.  We're a family business based in Midland, Michigan, and have been working with tile since 1988.  Our business strives to provide you with elegant designs at affordable rates.  If you need a custom tile design to enhance the form and function of your space, look no further.  We pride ourselves on our work, which incorporates:
Skill from experience
Creative designs
Friendly service
Ready to Create

With us, laying tile isn't just home improvement – it's art!  Size, scale, and style are no objects.  We bring the skill to do the job professionally, and the creativity to design it uniquely.  We can help you find and apply the perfect ideas for your project.
Whether you're redesigning, starting from scratch, or just have questions, you can contact Custom Tile & Design Ltd.  The friendly folks here are waiting to make your room memorable.  We'll commit professional focus and detail to every project to help it shine.
Discover for Yourself

But don't just take our word for it!  Please feel free to look around our site to learn about the services we offer.  If you like what you see, or have any questions, feel free to contact us.  Custom Tile and Design Ltd. is ready to help with your tile needs.
Store Hours
Monday: 9:00 AM - 4:30 PM
Tuesday: 9:00 AM - 5:30 PM
Wednesday: 9:00 AM - 4:30 PM
Thursday: 9:00 AM - 5:30 PM
Friday: 9:00 AM - 4:30 PM
Saturday: CLOSED (By Appointment Only)
Sunday: CLOSED